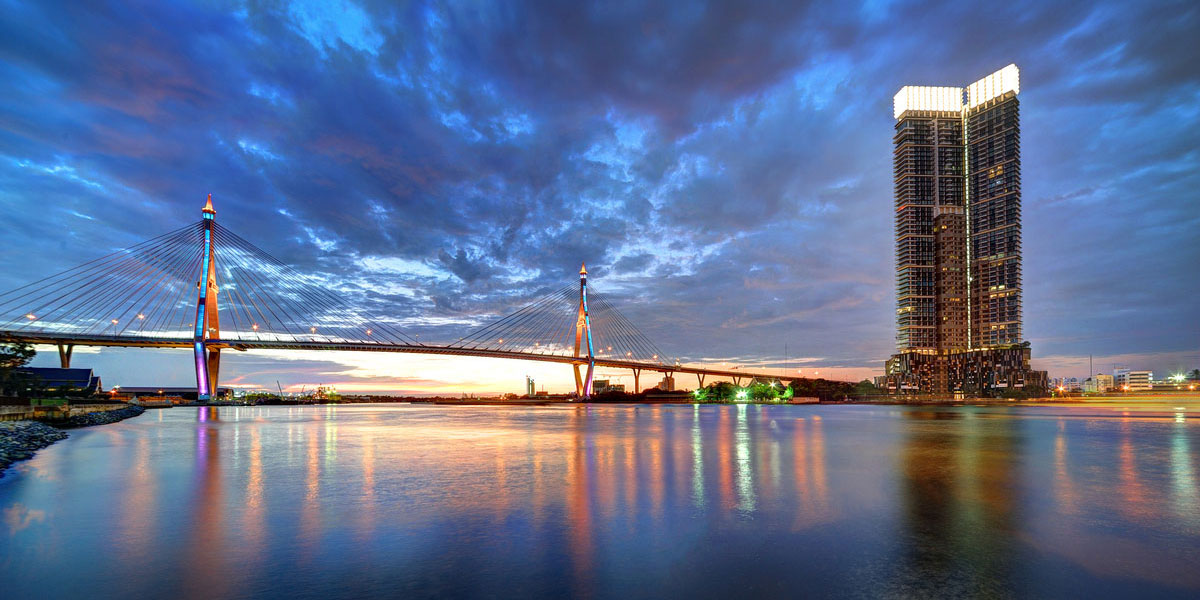 OUR COMMITMENT TO A SUSTAINABLE FUTURE
We are committed to sustainable development as one of our business maxims. DORMA's aim is to ensure energy-saving and resource-conserving production, a high recycling ratio and the longevity of our quality products. With comprehensive advice, innovative products and an international service capability, we are able to make a significant contribution to energy efficiency and to drive cost savings derived from sustainable building concepts. Through our involvement in national organisations around the world, we at DORMA support the idea of the World Green Building Council.
THE DORMA GROUP POLICY
We ensure compliance with our values, mission, vision and strategy through the implementation of corresponding management systems and associated processes. Said management systems contain rules governing adherence to statutory regulations, established standards, customer requirements and our own quality specifications, while also promoting environmental care and conservation, efficient resource utilisation and a proactive approach to occupational health and safety.

With our high-quality products and comprehensive advice and support, we contribute to energy efficiency and cost savings in sustainable building concepts.

We satisfy customer requirements and requests through
resource-efficient, application-specific and solution-aligned product and process development work,
involvement in the drafting of technical rules and regulations,
reliable production processes achieved through te use of advanced manufacturing systems, and
supply operations on the basis of the very latest logistical concepts.
Together, these aspects, activities and attributes yield ecologically and economically sound, durable solutions characterised by their qualitative excellence. New processes and products are introduced on the basis of strict criteria governing quality, ecological acceptability, energy efficiency and occupational health and safety.
We pursue open stakeholder communication.
We examine and assess our activities and products with respect to cost-efficiency, quality, consumption of natural resources, environmental compatibility and pollution potential, energy efficiency and consumption, occupational health and safety, and environmental protection, with the purpose of achieving continuous improvement. And we ensure our business partners are involved in all related endeavours.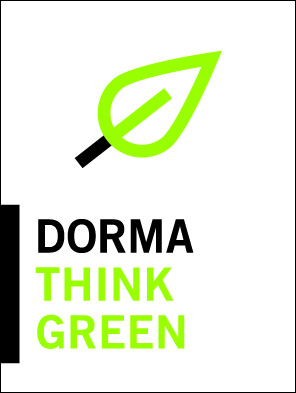 PRODUCT DECLARATIONS (EPD)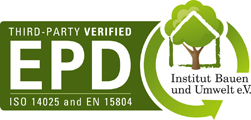 Environmental Product Declarations (EPD) are a worldwide accepted eco-labeling and are based on a holistic life cycle assessment according to ISO 14040/14044. They are used for the calculation of the sustainability of buildings. Even some of the DORMA products are provided with an EPD which you can download below.

Download of DORMA Product EPDs
DORMA TS 93 (english)
DORMA BTS 80/ BTS 80 EMB/ RTS 80 EMB (english)
DORMA BTS 75 V/ RTS 87 (english)
DORMA RTS 85/ RTS 88/ BTS 84 (english)

DORMA ED 100/250 (english)
DORMA ES 200 (english)
DORMA ST Flex (english)
DORMA ST Flex Green (english)

DORMA Door Handles OGRO Series (english)
DORMA Door Handles Plus Series (english)
DORMA Window Handles OGRO Series (english)
DORMA M9000 Series ANSI Locks (english)
DORMA 8000/ 9000 Series ANSI Exit Devices (english)

DORMA MOVEO (english)
DORMA Variflex (english)
DORMA Varitrans (english)

Download of DORMA Product EPDs with UL Listing
DORMA ED 100/ 900 & 250 (english)

DORMA BTS 80/ BTS 80 EMB/ RTS 80 EMB (english)
DORMA BTS 75 V/ RTS 87 (english)
DORMA RTS 85/ RTS 88/ BTS 84 (english) DORMA M9000 Series ANSI Locks (english)
DORMA 8000/ 9000 Series ANSI Exit Devices (english)

Download of DORMA Product EPDs
Door Closers (english)
Locking Cylinders (english)
Locks (english)

Download of member certificate of the "Institut Bauen und Umwelt (IBU)"
Membership certificate (english)
BUILDING CERTIFICATES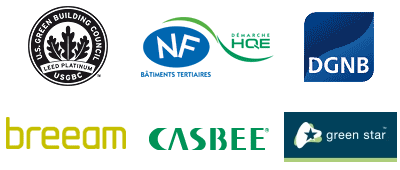 The importance of sustainability is also indicated by the extent to which organisations around the world - such as the World Green Building Council - encourage the construction of "green" buildings.

As a member of various organisations and an active partner in research projects being run by, for example, the Fraunhofer-Institut (FutureLab) and the University of Lucerne (iHomeLab), DORMA is involved in futurealigned development work in both the commercial and residential construction sectors.

International certification systems such as the LEED (Leadership in Energy and Environmental Design) and BREEAM (Building Research Establishment Environmental Assessment Method) render sustainability in buildings transparent and measurable. They help clients to evaluate the ecological and economic characteristics of their build.

Some of the more important building certifications available worldwide.
The list does not claim to completeness.

BREEAM, United Kingdom, since 1990
CASBEE, Japan, since 2001
DGNB, Deutschland, since 2008
Green Star, Australien, since 2003
HQE, Frankreich, since 2004
LEED, USA, since 2000

Download of member certificate of the "Deutsche Gesellschaft für Nachhaltiges Bauen (DGNB)"

Membership Certificate (english)



REACH
REACH stands for Registration, Evaluation and Authorisation of Chemicals. The REACH Regulation (EC No. 1907/2006) is an EU chemicals regulation governing the manufacture, placement on the market, management and handling of industrial chemicals. At the core of the Regulation are the obligation to register all substances manufactured in or imported into the EU with the European Chemicals Agency (ECHA), the requirement that these substances be assessed by the Member States of the European Union, and the provision of more extensive control over certain dangerous substances. Substances classified as dangerous are limited to certain applications or subjected to a new European licensing process.

RoHS
RoHS stands for Restriction of certain Hazardous Substances. The RoHS directive (No. 2011/65/EU) restricts the use of certain hazardous substances in electrical and electronic equipment placed on the market in the EU. Given the huge proliferation of "electronic trash" its aim is to ban the use of problem materials from such products. The following substances are subject to limitations based on permissible maximum concentrations, in weight percent, in homogeneous materials.

Lead (0.1 %)
Mercury (0.1 %)
Cadmium (0.01 %)
Hexavalent chrome (0.1%)
Polybrominated biphenyls (PBB) (0.1%)
Polybrominated diphenylethers (PBDE) (0.1 %)
Conflict Minerals
Since 2010, US-listed corporations have had to comply with the Dodd-Frank Act (Wall Street Reform and Consumer Protection Act). This imposes duties of disclosure and notification on such US-listed corporations in the event that they use certain commodities known as conflict minerals that are extracted, mined or produced from within the Democratic Republic of Congo or adjoining states. This can indirectly give cause for concern for European companies operating as suppliers to US-listed corporations. Each year, US-listed corporations must disclose, on a "name and shame" basis, whether "conflict minerals" from the states indicated above are needed for the manufacture or functional integrity of products. The "conflict materials" that fall under this requirement are:
Tantalum
Tin
Gold
Tungsten
However, such commodities are only regarded as "conflict minerals" if their production and sale help to provide finance or other means of support to armed groups in DR Congo or neighboring states. If conflict minerals are required for the manufacture or functional integrity of products, more extensive notification duties apply to US-listed corporations (e.g. relating to the measures implemented to comply with their duty of care within the supply chain). This does not mean that the use of conflict minerals is forbidden. The purpose of the act is to prevent the financing of armed groups.The use of potential conflict commodities should be avoided right from the start wherever possible. Conflicts within the population concerned will be lessened and the humanitarian situation improved as a result.
In case of further questions do not hesitate to contact us. Please send your request to: